Central Michigan University and Western University
Joint Center for Collaborative Command and Leadership
Central Michigan University (CMU) through its Herbert H. and Grace A. Dow College of Health Professions provides the academic foundation of the Center for Collaborative Command and Leadership (CCCL) and its operations focused on implementation of the concept of Teams of Leaders (ToL) in a wide range of activities ranging from health care to corporate business. It is also a particularly suitable crucible for the development of the new generation of executives well versed in ToL, its applications, and in operations based on the ToL concept. CMU has nationally and internationally recognized faculty specializing in:
business analytics and modeling
healthcare administration
international operations
healthcare and national security affairs
simulation-based training.
In addition, CMU is currently the only academic organization nationwide offering a doctoral degree in healthcare administration based on distributed education/training methodology.
Founded in 1878, Western University (formerly known as the University of Western Ontario) is home to approximately 3,800 full-time faculty and staff members, and approximately 34,000 full-time undergraduate and graduate students. Through its 12 Faculties, and three affiliated Colleges, the University offers more than 400 different majors, minors and specializations. Research is an integral part of the University's mission and external support for research projects currently exceeds $225 million per year. Premiere among its faculties and schools are the Schulich School of Medicine & Dentistry and the Ivey School of Business and affiliated education and research centers. An emphasis in both these faculties is in leadership and in producing the next generation of leaders in health care, business, industry and government.
Collaboration of CMU, Western University and the Ivey International Centre for Health Innovation provides an unprecedented integration of ToL with an international approach to the wide range of issues related to business operations, national and international health services and healthcare administration, and all associated aspects of national security, law, etc. Importantly, the combined expertise covers activities conducted under both normal and crisis situations.
In addition to being able to provide general ToL training to its own masters and doctoral students and external agencies and programs, CMU and Western can provide similar training focused on:
senior (executive) personnel of individual agencies
development of collaborative high performing executive command leader teams
integration into "transboundary high performing leader teams"
organization/agency focused pilot implementation of ToL
efficacy studies of performance in ToL-centered operations
continuous refresher ToL training
large scale, preparation development focused on ToL-based leadership.
These activities are further supported by:
seminars, workshops, and symposia devoted to ToL activities
agency/private sector–focused executive workshops and pilot implementation programs
establishment of transboundary training links to NGOs (e.g., Red Cross)
scientific analyses of organizational performance efficacy and operational utility ("ground effect") in ToL-based environments
evaluation of data and building knowledge databases
multidisciplinary research resulting in publications facilitating enculturation of ToL within the government, corporate, and volunteer sectors both at both national and international levels.
The complex, current setting of national and international business, health care, education, science, and civil society furnishes adequate impetus for both the recognition of and need for the implementation of ToL in coordination and response to a wide range of increasingly more frequent emergencies. However, ToL also offers an approach that is essential under normal, steady state conditions to address continuously intractable issues with a need for significantly greater collaboration across boundaries of professions, organizations, bureaucracies, and cultures, or implementation of regional and pan-national initiatives (e.g., electronic health records; immigration, affordable housing, etc.).
Initially, the activities of the joint US-Canadian ToL Operations Center has focused on health care and health research. Currently, the Center has established collaborative links with other academic and corporate organizations and its initiatives encompass a wide range of issues in which broad-based collaboration among participants is the essential ingredient of success. The ultimate goal of CCCL is the establishment of a trans-disciplinary ToL network capable of addressing the entire spectrum of national and international issues affecting the increasingly complex, transboundary world of human activities.
OUR PROJECTS - OUR PARTNERS

Together We Can and the Center for Collaborative Command and Leadership

The Center is working with the Together We Can initiative of the Central Michigan District Health Department to provide guidance in planning and setting priorities to improve the health of six central Michigan communities and to build the information management and technology platform to enable effective collaboration and information exchange across all participants and counties.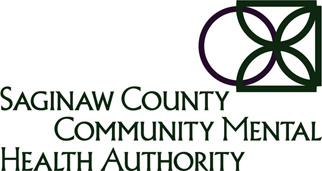 Saginaw County Community Mental Health Authority and the Center for Collaborative Command and Leadership

The Center is working with Central Michigan University and the Saginaw County Community Mental Health Authority to provide a framework for cross-agency collaboration through the Teams of Leaders approach in the planning for a Home Visiting Hub.

The Michigan Health Information Alliance (MiHIA) (http://www.mihia.org) is a formal, multi-stakeholder, community collaboration working to achieve a community of health excellence for the 14-county region it serves. This initiative is based on a core belief that solutions to health and health care problems can be found and designed at a regional level, accelerating regional competitive advantage and sustainability. MiHIA's Mission is "to improve the health of people within our region through effective use of information and collaboration to establish our region as a community of health excellence through a comprehensive focus on population health, patient experience and cost of care.

Dr. Candace Gibson, Director of the Center for Collaborative Command and Leadership, served as the Lead of the MiHIA Dashboard Team. She and her team developed a regional health dashboard to provide essential health data for tracking and assessing community needs and evaluating progress of regional health projects.

Center for Collaborative Command and Leadership partnered with Emerging Leaders Initiative, London, Ontario to offer Leadership London 2014 - a one year leadership development program that focused on team building and community leadership.

Participants were introduced to different sectors in London through themed monthly workshops. The goal of the program is to develop a network of high potential professional business leaders and community innovators and provide them the opportunity to have an impact on London's future. The program provides participants the opportunity to diversify their understanding of the London community, while at the same time learning world class leadership and team building techniques.