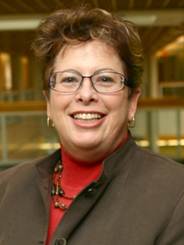 Jessica J. Gardon Rose, PA, M.Ed.
Program Development
Business Liaison Officer, CCCL

Ms. Gardon-Rose has over 20 years of experience in the healthcare industry, overseeing operations and activities to align strategies, goals and objectives in small to large health organizations in the public and private sector. She is a hands-on administrator and project manager with a record of success in clinical services management, clinical-community integration, and population health, leading operations and program development, and building and guiding collaborative, interdisciplinary teams within diverse organizations to improve the delivery of healthcare and preventive services. Gardon Rose has been Program Development and Business Liaison Officer at the Center for Collaborative Command and Leadership since January 2018, involved in health system improvement initiatives and expanding the scope of CCCL services.

Ms. Gardon-Rose earned her master's degree in clinical and community health from Wayne State University (Detroit) while pursuing a graduate certificate in aging from WSU's Institute of Gerontology, and studies on continuous quality improvement (CQI) methodologies through The W. Edwards Deming Institute. Her undergraduate studies include a professional medical sciences degree as a Physician Assistant (PA) from Touro College in New York and a BA in biology from Queen's University in Kingston, Ontario.